Card Grading
Author: TrainerHub


Finding a reliable, trustworthy grading service to look after your cards can be a stressful experience. TrainerHub gets many enquieries every week regarding PSA and CGC grading and although we would love to help our customers directly, it is an art best left to the professionals!

Our professionals of choice are TRA Grading Australia!

TRA Grading is a premium grading service offering ground-breaking prices and a priority service through their partnership with Ludkins collectables, a global leader in Pokemon card grading!

Click the banner below for more information and to get started. You can also see their current services below!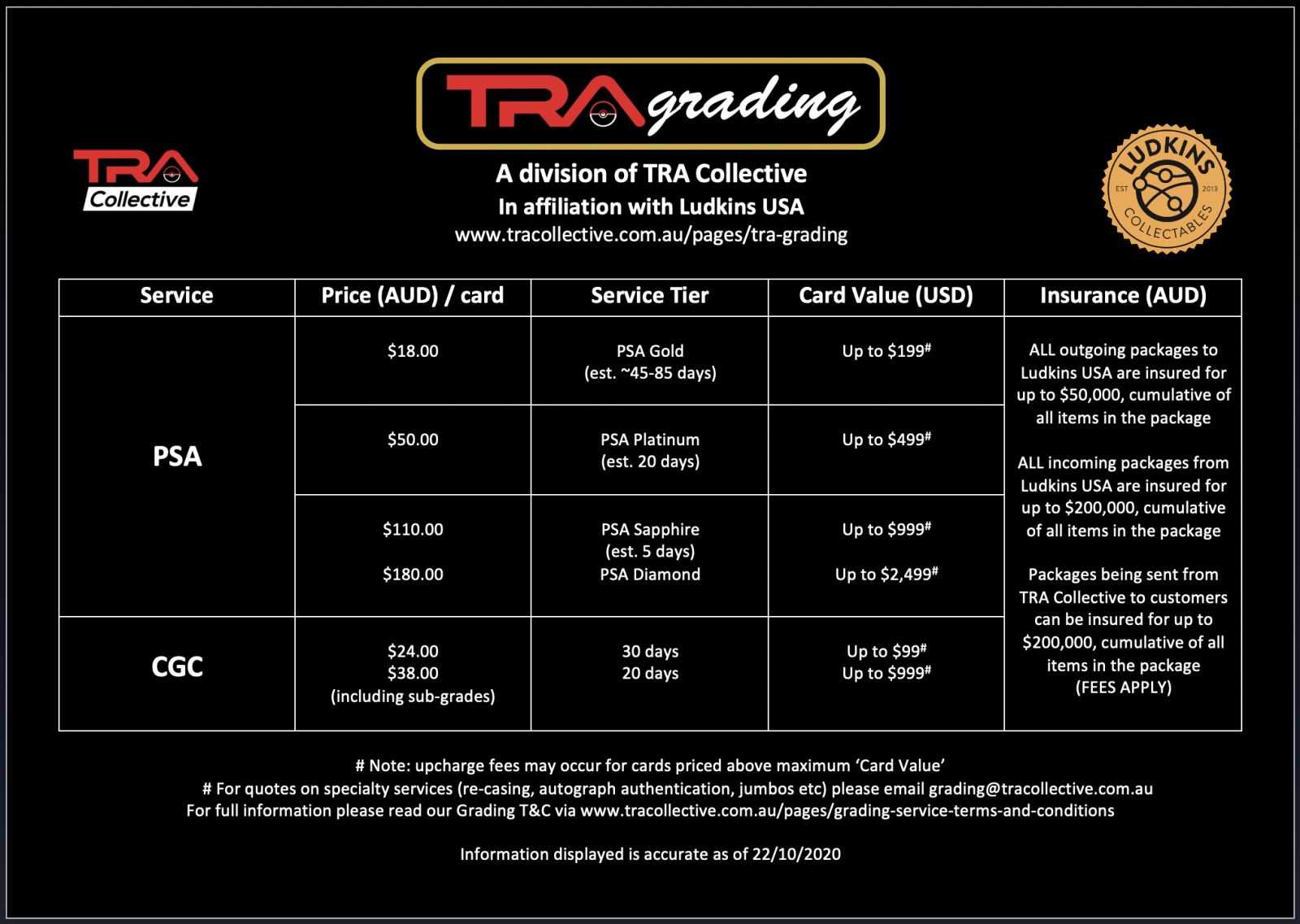 *TRA grading is independent of TrainerHub and this information is provided for your convenience. For further information on TRA Grading check out their contact us page.