---
Paldean Fates Pokemon card set - Scarlet & Violet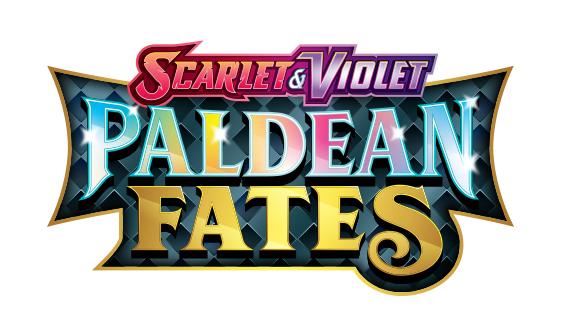 Paldean Fates collection marks the return of Shiny Pokemon, like Shiny Pikachu, to the Pokemon Card Game! Scarlet & Violet—Paldean Fates expansion boasts over 100 Shiny Pokémon, along with Ancient and Future Pokémon ex, such as Great Tusk and Iron Treads. Explore the realm with the Paldean Fates Booster Box Equivalent—a bundle offering 36 booster packs—or opt for curated Paldean Fates products.
For a complete experience, the Paldean Fates Elite Trainer Box (ETB) provides essential tools and an exclusive Mimikyu promo. Discover compact treasures with the Paldean Fates Mini Tin, Paldean Fates Tech Sticker Blister, and Paldean Fates Booster Bundle. Indulge in the opulence of the Paldean Fates Premium Collection or Paldean Fates ex Tin for exclusive Shiny ex cards.

No matter how you plan on undertaking your Paldea Fates adventure, TrainerHub Australia has all the Pokemon card booster packs, collection boxes and booster box equivalents, you need to embark on a journey filled with excitement and discovery.
---